The Puccini Society of Dallas presents
High notes, low notes, and a few in between!
Julie Liston Johnson, soprano and
Bert Johnson, bass
Saturday, February 11, 2023 at 3:00 pm
Members $30 Guests $40
Valet Parking provided
Kindy RSVP by Feb 6 to PucciniSociety@gmail.com
Mail checks to:
Puccini Society of Dallas
P.O. Box 1782
Colleyville, TX 76034-1782
or call Jana at (817) 999 – 5509 for credit card payments.
---
Julie Liston Johnson and her husband Bert Johnson will perform at our upcoming Puccini program on Feb.11. Their biographies below demonstrate they are both very accomplished artists. You will enjoy their program very much!
Biographies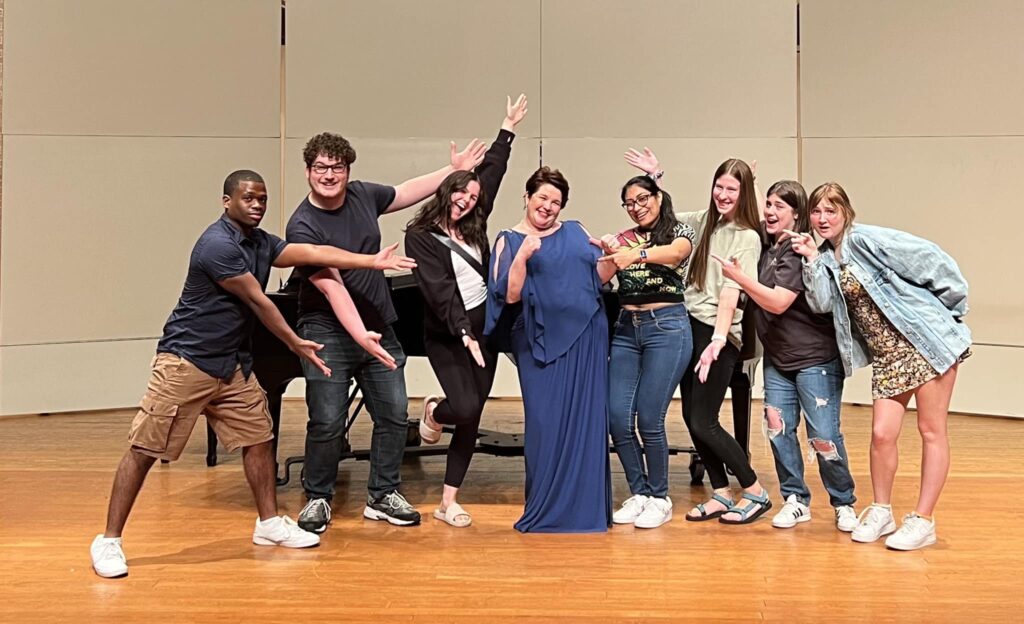 American soprano Julie Liston Johnson has earned an impressive reputation for her rich, shimmering timbre, technical brilliance and diverse repertoire encompassing opera, concert and recital. Dr. Liston Johnson earned a Doctorate of Musical Arts in voice performance and opera from The University of North Texas and her Master of Music from The Juilliard School. While at Juilliard, she held multiple teaching fellowships and was subsequently hired to teach Ear Training in the Evening Division. Julie has been a featured soloist at Carnegie Hall, Teatro Communiale di Bologna, Alice Tully Hall, Moody Performance Hall, Trinity Church Wall Street, and Durham Cathedral in northern England where in 2019 she sang the soprano solos, alongside her favorite bass, Bert K. Johnson in Verdi's Requiem. A frequent soloist in the Metroplex, Dr. Liston Johnson will make her Meyerson solo debut this June, in the Brahms' Requiem. Other highlights include a Dallas Puccini Society recital, Handel's Messiah, Mozart's c minor Mass, Vaughan Williams' Dona Nobis Pacem; John Rutter's Requiem with the composer conducting; and the American premiere of Bob Chilcott's St. John Passion also with the composer conducting. Julie is also a member of Dallas based Orpheus Chamber Singers under the direction of JD Burnett. Dr. Liston Johnson presented the subject of her dissertation, Pieces of 9/11: Memories from Houston, by Jake Heggie this past summer at the NATS National conference in Chicago. She teaches as part of the voice faculty at the University of Texas
Bert K. Johnson serves as the Director of Music at Spring Valley United Methodist Church. Bert is a fifth generation Texan hailing originally from Granbury, TX. His love for great choral music led him from his early years with the Texas Boys Choir into a Bachelors Degree in Vocal performance at The University of North Texas. That love of great choral music turned into a passion for the operatic stage. Bert went on to further his studies at Manhattan School of Music in New York City where he received a Masters in Vocal Performance. Bert found additional training in such apprentice programs such as Opera North, Santa Fe Opera, and Music Academy of the West. Bert had the fortune to receive both vocal instruction and career guidance by the great Marilyn Horne at Music Academy of the West. Bert has performed all over the country with such opera companies as Santa Fe, Boston Opera, Greensboro Opera, and many years on the stage at New York City Opera, singing such roles as Figaro in Le Nozze di Figaro, Sarastro in Die Zauberflöte, Don Alfonso in Lucrezia Borgia, and many more. Bert has also performed concert works on some of the finest stages such as Trinity Church Wall Street, NY, Marble Collegiate Church , NY, St. Ignatius Loyola , NY, and Carnegie Hall. He recently made his debut at Painted Sky Opera in Oklahoma City, as "Zuniga" in Carmen. Mr. Johnson will be covering the role of "Papinou" in world premiere of The Diving Bell and the Butterfly in the upcoming season at Dallas Opera. Bert celebrates his twelfth year at Spring Valley UMC. Bert also is privileged to share his life with his wife Julie Liston Johnson and daughter Ava.
Event Photos by Joey Miertschin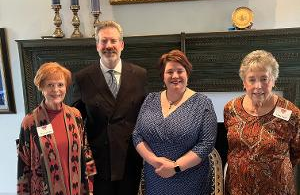 Event Photos by Leo Crowley