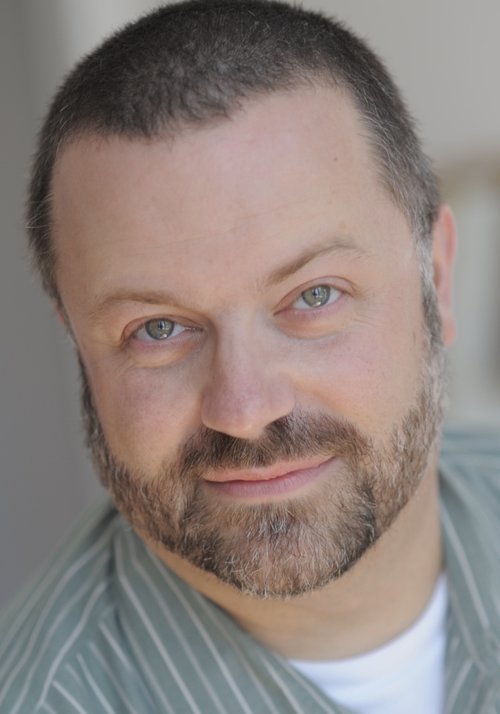 Jay Gardner, Tenor
Jesse Fry, Piano
Operatic Arias by Verdi and Puccini
Broadway Hit Songs
Date: Cancelled due to weather
Reschedule Date: November 8, 2020. 4:00 P.M.
Location: 12402-12428 Montego Plaza
Admission: $10 payable at the door.
Bring a chair!
Friends; We will have rescheduled our Puccini Happy Hour to Nov. 8th, at 4:00 P.M., on the lawn at Preston Square (where many of you came last week in the mist). The time is 4:00 because of the time change (not 4:30, as last time). The charge will be $10 per person. Preston Square is at the end of Noel Rd, just south of Harvest Hill. It is between the N Dallas Tollway and Preston Rd., south of LBJ. Parking instructions will be in a followup email. Please bring a chair if you can, and masks are of course required. Guests are always welcome.

Jay Gardner, tenor will present Puccini and Verdi songs (which we haven't had before on programs) followed by Broadway hits. Jay will be assisted by Jesse Fry on keyboard. In case of inclement weather we have a good "plan B" alternative.
Once again the weather forecast is for a lovely day with the high of 76 degrees. Let's hope this forecast proves to be accurate! I'll be sending more details in the next few days. And because it was so gratifying to just say "hello" to many who did come last week, we know it will be wonderful to get together to enjoy some beautiful live music.
Our singer will be Jay Gardner, tenor. Below please click on the link to read his extensive bio. Some of us know Jay through his long time membership in the Dallas Opera Chorus and the roles he has sung in those productions. We first tried to engage Jay the following weekend to give everyone a little more advanced notice of our event, but he will be singing with the Dallas Symphony concerts that weekend. Perhaps some of us will have the pleasure of hearing him both weekends.
The program will include Puccini songs and Verdi songs (which we've not had on a previous program) as will as Broadway hits. There should be something for everyone.
I hope you'll put this on your calendar and make your plans to attend. Bring a lawn chair if that's convenient, dress casually and wear your mask. We'll stay distanced and safe and enjoy another outdoor event while we can take advantage of the lovely fall weather. We suggest a $10 donation for members and guests.
I'm looking forward to seeing you on Sunday afternoon.
Marilyn Halla
Directions
Preston Square is a neighborhood of condos which is located at the end of Noel Road, just south of Harvest Hill (just east of the Tollway). There is one circular street, Montego Plaza and as you enter the neighborhood you must turn onto Montego. Drive around to the left on Montego to the back of the circle where you'll see a sign indicating the street numbers of the condos 12402-12428. There is a small cul-de-sac with parking for several cars there and you can walk up to the green space where we'll meet. There is additional street parking and other small cul-de-cacs with additional parking all around the circle with access to our meeting place. We'll put balloons out to mark entrance of the green space.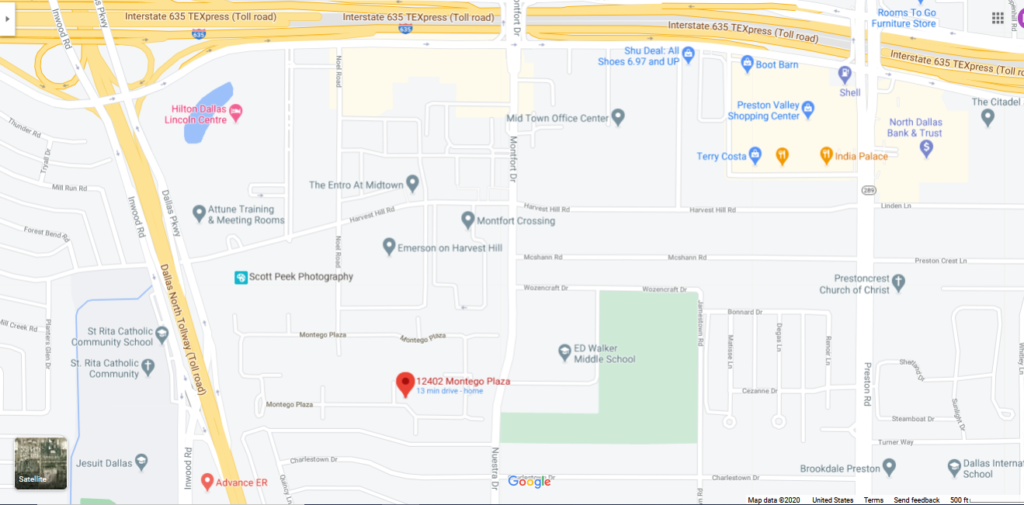 Artists' Bios
JAY GARDNER's Operatic roles include Canio in Pagliacci with Kansas Concert Opera, Judge Danforth in The Crucible with Rimrock Opera, the Second Jew In Salome with The Dallas Opera and Parpignol in La Bohème, also with The Dallas Opera. As a concert artist Jay was a soloist in the Carnegie Hall premier of Sing For The Cure and has performed with the Dallas symphony and the Schola Cantorum of Texas. In 2014 Jay was a Cabaret Fellow at the prestigious Eugene O'Neill Theater Center and currently teaches musical theater performance and commercial voice at Collin College.
JESSE FRY is a native of Findlay, OH but has been a Texan since 2003. He has served as music director and pianist for roughly 60 different productions at Regional and Community Theatres across DFW. Last year's highlights include The Drowsy Chaperone at Firehouse Theater,The Producers and Annie at Casa Mañana, As You Like It and In the Heights at the Dallas Theater Center and the national tour of Miss Saigon at Bass Hall. Jesse is also the owner of the Music Institute at Carrollton Square, www.micsquare.com, and the co-founder of Trekorda, The Collaborative Musician's Network, www.trekorda.com. He and his wife Emily, a middle school choir director, live in Carrollton with their two children Molly (11) and Max (6).